Will Adams was born in the village of Gillingham on September 24th,1564.
He was baptised at the parish church of St Marys.
His father died when he was 12 and he was apprenticed to shipyard owner Master Nicholas Diggins at Limehouse near London for the seafaring life. He spent the next twelve years learning shipbuilding, astronomy, and navigation before entering the Royal Navy.

Adams served in the Royal Navy under Sir Francis Drake and saw naval service against the Spanish Armada in 1588 as master of the Richarde Dyffylde, a resupply ship.



Attracted by the Dutch trade with India, Adams, then 34 years old, shipped as pilot major with a five ship fleet dispatched from Texel,Holland to the Far East in 1598 by a company of Rotterdam merchants.

Originally, the fleet's mission was to sail for the west coast of South America, where they would sell their cargo for silver, and to head for Japan only if the first mission failed.
One of the Ships cast adrift in bad weather and was disabled,then captured by the spanish.
Another ship returned to Rotterdam with only 36 of its original 109 crew.
And a third turned up in tidore (Indonesia) where it's crew was eliminated by the Portuguese.
The two remaining ships eventually made it to Japan.

Soon after Adams' arrival in Japan, he became a key advisor to the shogun Tokugawa Ieyasu and built for him Japan's first Western-style ships. Adams was later the key player in the establishment of trading factories by the Netherlands and England. He was also highly involved in Japan's Red Seal Asian trade, chartering and captaining several sailboats to Southeast Asia.
Adams' position gave him the means to marry Oyuki, the daughter of Magome Kageyu, a highway official who was in charge of a packhorse exchange on one of the grand imperial roads that led out of Edo (roughly present day Tokyo).
Adams and Oyuki had a son called Joseph and a daughter named Susanna

Will Adams died in Japan in 1620,at the age of 55, he is recognized to this day as one of the most influential foreigners during Japan's first period of opening to the West.

Will Adams was the inspiration for the character of John Blackthorne in James Clavell's bestselling novel Shôgun.
It has also been made into a television miniseries, Shôgun, was produced in 1980. Nine hours long (twelve, including advertisements), it was broadcast over five nights. It starred Richard Chamberlain, Toshiro Mifune, Yoko Shimada, and John Rhys-Davies. It was edited into a two-hour version for theatrical release.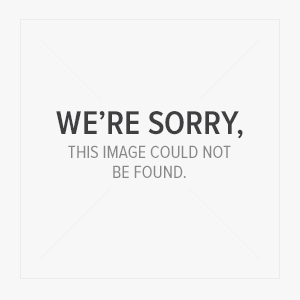 The Will Adams Memorial Clock Tower can be found in Sovereign Boulevard (A2),Gillingham. It was officially opened in 1934.