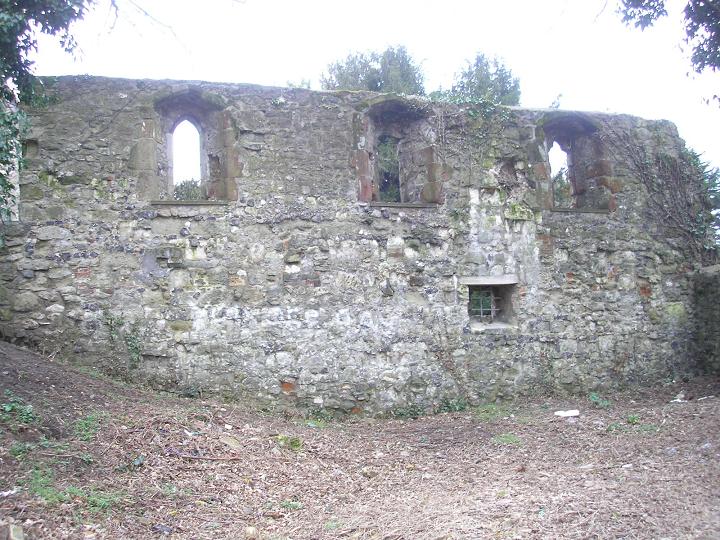 By one side of St John the Baptist Churchyard,Halling, is a ruin of a Medievel wall. This was part of a Palace built for the Bishops of Rochester.
It was first started in 1077 by Bishop Gunndulf. He built it near to the parish church which had already been established in Anglo-Saxon times. The Palace was rebuilt or substantially altered in 1184, and again between 1320 and 1330. Bishop Hamo de Hethe repaired and enlarged the palace between 1322 and 1337.
During the 16th century it was the home of William Lambarde, author of 'A Perambulation of Kent' in 1576. By the 19th century, the Bishop's Palace was used as a farm house, then finally demolished to make way for a cement works.
The ruin of the Palace today is a ruined wall in the north east corner of the churchyard of Flint and ragstone with some sand-stone dressings. Three lancets with cusped heads to east with segmental rere-arches. The wall is a Scheduled Ancient Monument.
St John The Baptist Church where the ruin is located