Cockham Wood Fort was built (along with the long demolished Gillingham Fort) as a result of the embarrising Dutch Raid of 1667. It was designed by Sir Bernard De Gomme, Chief Engineer to Charles II to help defend Chatham Dockyard from an attack by enemy ships sailing up the River Medway. The fort was completed by 1669.
The fort had two tiers of gun platforms built into the hillside. The lower platform had positions for 21 guns and the upper platform had room for 20 more. Some of the guns for the fort came from Cooling and Upnor castles.
Around the outside it was protected by earthworks and a dry ditch. At the rear of the fort was a ravelin type structure and Guard tower. Also there was accomodation for the Master Gunner. It must be assumed that it would have been Garrisoned from nearby Upnor.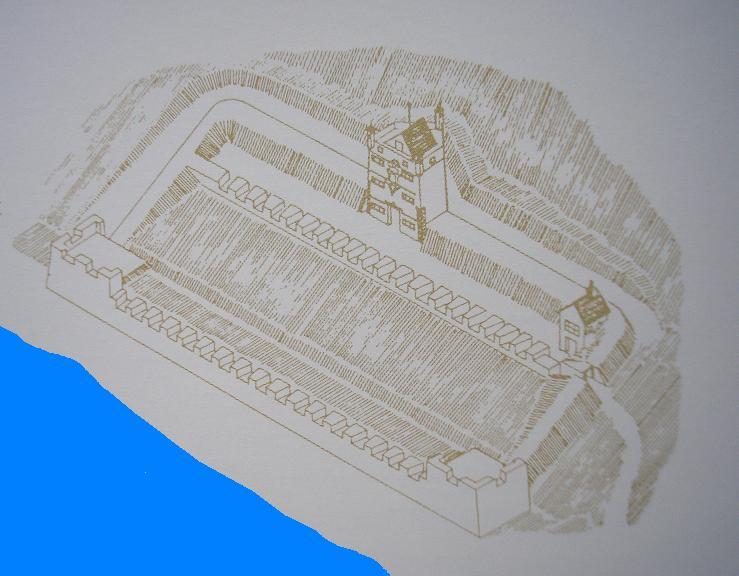 By 1794 the fort was recorded as falling into ruins, but it still had a Master Gunner up untill the early years of the 19th century.
Today parts of the wall and arches of the lower gun tier remain on the river side, and parts of the ramparts and a small bit of the tower remains behind, although this is located in Private Woodland.
Access to the forts remains can be best reached at low tide along the Saxon Shore Way that crosses the beach, either from Lower Upnor or Hoo Marina Park.