Grain Tower Battery was completed in 1855 and is similar in design to the earlier Napoleonic East Coast Martello towers. The tower is located in the Thames Estuary off Grain, and is reached by foot, via a causeway at low tide.
Originally the tower was intended to be armed with 3 smooth bore guns in open emplacements on the roof. It was rearmed in both World Wars and was altered to acommodate new guns. In 1914 a floating boom was put across the mouth of the River Medway, from Sheerness, to the Grain Tower. This boom was an anti invasion defence to stop enemy ships entering the river. The chain that anchored the boom to the tower still remains today, wrapped around its base. In 1912 two 4.7 QF (Quick Firing) guns were moved from the nearby Wing Battery to the tower. Then in 1940 twin 6 pounder QF guns were installed, the 2 storey barrack accomodation block was built, and the 4 storey observation tower was added. The battery was disarmed in the 50's and left to the elements. Currently the tower is up for sale, waiting for any potential buyer to purchase it.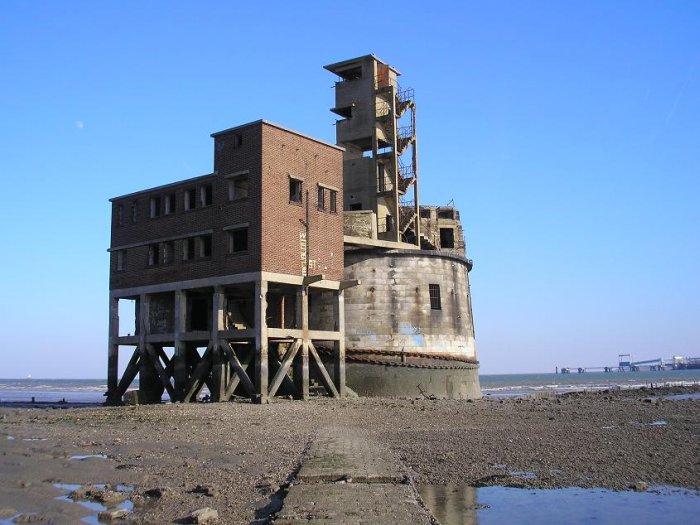 The Grain Tower Battery,with the WWII Accomodation block on the left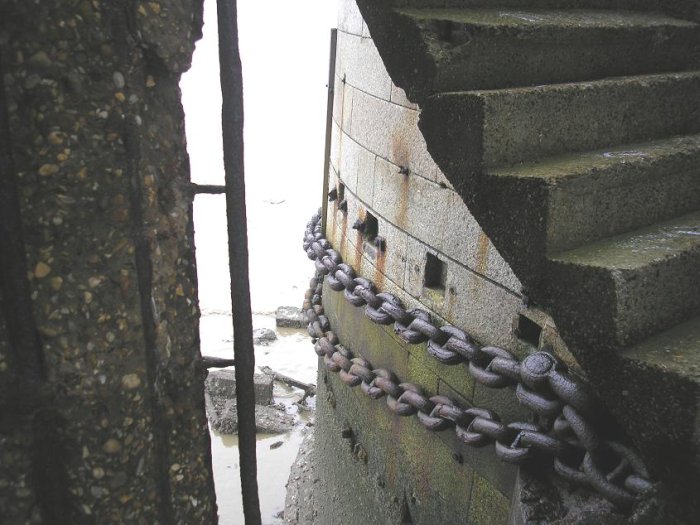 The chain that anchored the Boom is still wrapped around the tower.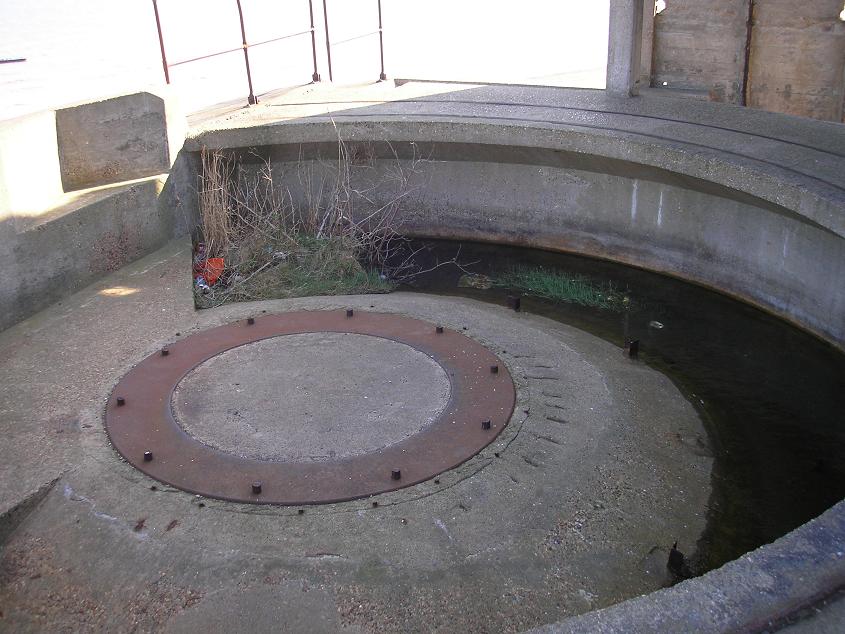 Twin Six-pounder quick firing Gun Emplacement.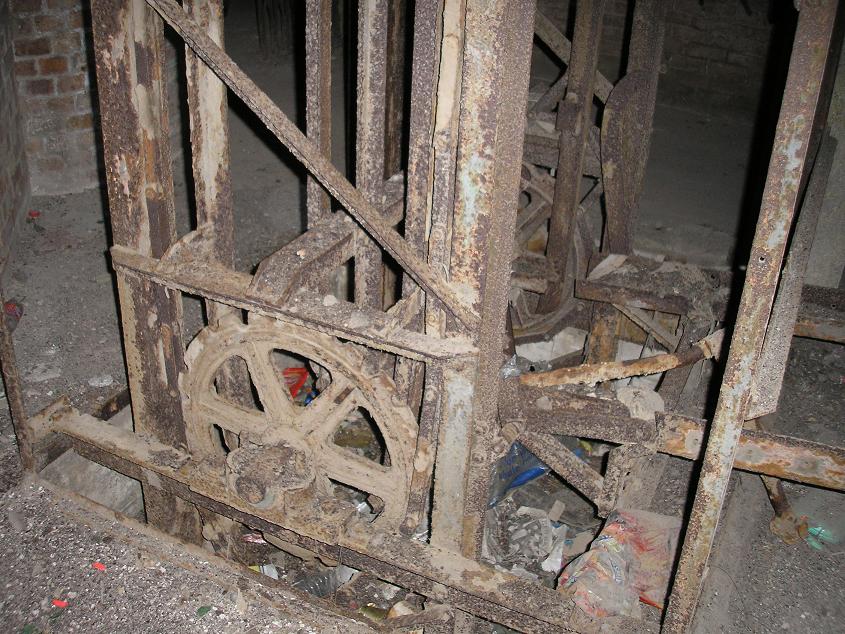 Shell Hoist for the Ammunition Lift.
Magazine.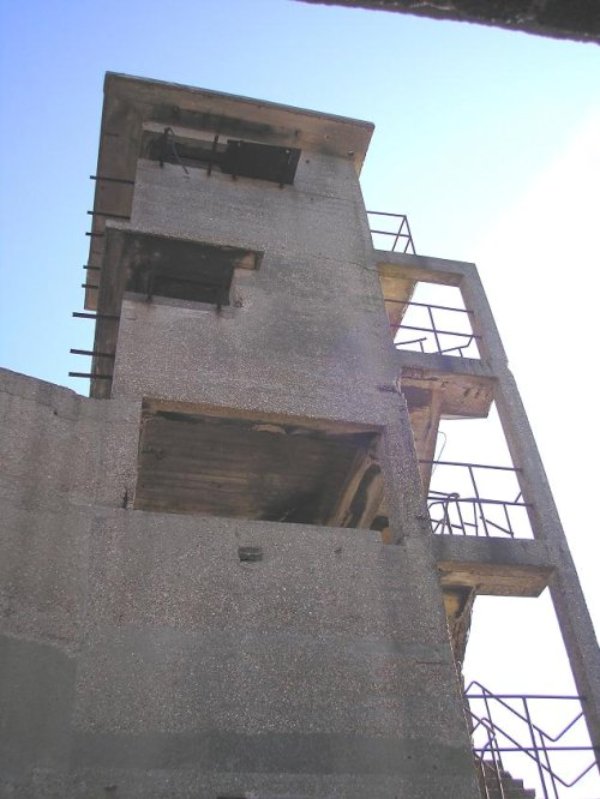 Observation Tower.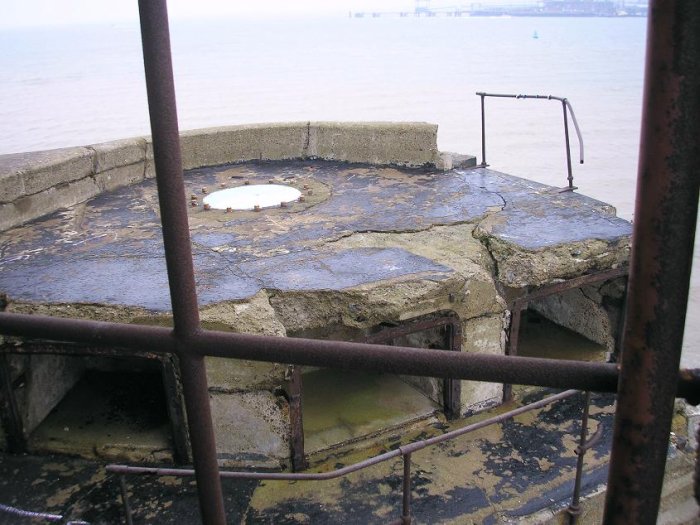 1910 4.7" Gun Emplacement with Ammo Lockers underneath.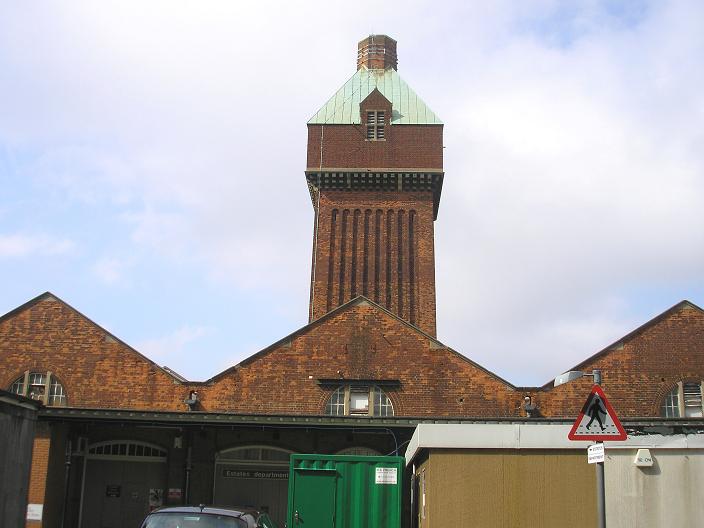 Original 1855 tower with the WWII observation tower on top.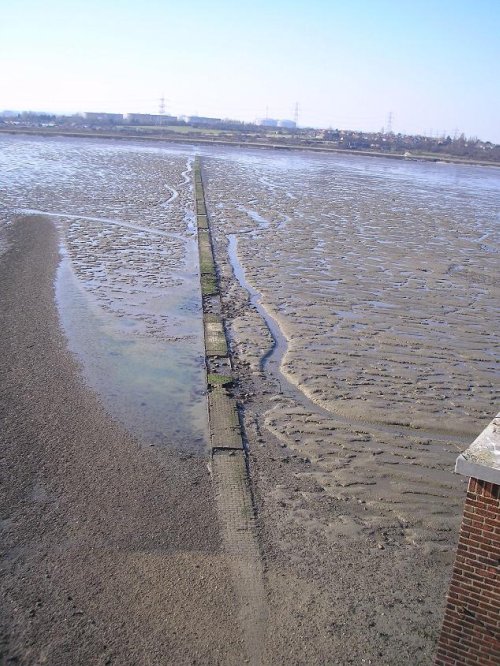 The Causeway to the Mainland.